WeeklyUpdates/2012-04-23
« previous week | index | next week »
Dial-in: Audio-only conference# 8600

People with Mozilla phones or softphones please dial x4000 Conf# 8600
US/Toll-free: +1 800 707 2533, (pin 4000) Conf# 8600
US/California/Mountain View: +1 650 903 0800, x4000 Conf# 8600
US/California/San Francisco: +1 415 762 5700, x4000 Conf# 8600
US/Oregon/Portland: +1 971 544 8000, x4000 Conf# 8600
CA/British Columbia/Vancouver: +1 778 785 1540, x4000 Conf# 8600
CA/Ontario/Toronto: +1 416 848 3114, x4000 Conf# 8600
UK/London: +44 (0)207 855 3000, x4000 Conf# 8600
FR/Paris: +33 1 84 88 37 37, x4000 Conf# 8600
Gmail Chat (requires Flash and the Google Talk plugin): paste +1 650 903 0800 into the Gmail Chat box that doesn't look like it accepts phone numbers
SkypeOut is free if you use the 800 number
TOC
All-hands Status Meeting Agenda
Items in this section will be shared during the live all-hand status meeting.
Friends of the Tree
Upcoming Events
This Week
Monday, 23 April
SecReview:Identity KPI Backend
SecReview:Element.mozRequestFullscreenWithKeys
Tuesday, 24 April
Wednesday, 25 April
Thursday, 26 April
VIRTUAL FIRESIDE CHAT
Should Mozilla develop tools to help the world learn HTML5?
Join an online interactive "fireside chat" with education tech expert Audrey Watters and Mozilla to discuss. Audrey will share results of her recent research project for Mozilla, and look for your feedback and ideas. What's the best way for Mozilla to help teach "web building" to anyone?
Thursday, April 26: 9am to 10pm PT / 12pm to 1pm ET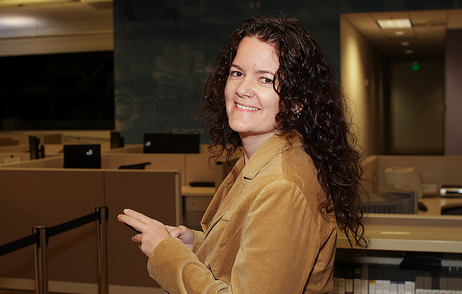 Friday, 27 April
MDN Doc Sprint, Friday in Mountain View (Holodeck); Saturday and Sunday in San Francisco (Board Room); virtually in #devmo on irc.mozilla.org.
Next Week
Product Status Updates (voice updates)
Firefox Future (12, 13, 14)
Speaker Location: Toronto
We communicated the EOL of 3.6 (and the impending automatic update to FF12) last week as part of a new set of major update prompts targeting the most populated 3.6 releases
Firefox 12, Fennec 10.0.4, and Firefox ESR 10.0.4 are all on track for release tomorrow at 8AM

Communication of the fact that FF13 will no longer support Windows versions less than XP SP2 will also start this week

Firefox 13 Beta and Firefox 14 Aurora will be released later in the week
Firefox Current
Speaker Location: Toronto
After release tomorrow, mozilla-central will become Firefox 15 and the embargo on mozilla-central changes that pose risk to mobile will be lifted
Mobile Firefox
Speaker Location:
Thunderbird
Speaker Location:
Older Branch Work
Speaker Location:
Mozilla Popcorn
Speaker Location:
Identity
Speaker Location:
Services
Speaker Location:
Speakers
The limit is 3 minutes per speaker. It's like a lightning talk, but don't feel that you have to have slides in order to make a presentation.
Title
Presenter
Topic
Media
More Details
Guest Speaker: Unreasonable Institute
Daniel Epstein (introduced by Pascal Finette)
Daniel Epstein is the founder of the Unreasonable Institute (ranked most impactful accelerator in the world be the NY Times). Today he is going to be unveiling their newest initiative (www.unreasonableatsea.com)... a 100 day accelerator for technology entrepreneurs that will take place on a ship as it sails more than 25,000 nautical miles around the southern hemisphere.
Slides (PDF): http://cl.ly/G3lC <thead> </thead> <tbody> </tbody>

Watch this 2 minute video introduction - http://vimeo.com/40384173 and find out more at http://www.unreasonableatsea.com
Air Mozilla Update
Richard
This is the first Monday Project Meeting on the new Air Mozilla.
http://air.mozilla.org/
-
Your Title Here
Your Name Here
What are you going to talk about?
Links to slides or images you want displayed on screen
Link to where audience can find out more information
-
}

Introducing New Hires

New Hire
Introduced by
Speaker location
Will be working on
Who is the new hire?
Who will be introducing that person?
From which office will that introduction be transmitted?
What will the new person be working on?
Ali Spivak
Jean-Yves Perrier
Mountain View <thead> </thead> <tbody> </tbody>

MDN Product Manager
David Dahl
Sid Stamm
Mountain View
Privacy Engineering
-
Francois Marier
Ben Adida
Mountain View
Software Engineer
-
Audree Halasz
Mihca Degele
Mountain View
HR Business Partner
-
Naveed Ihsanullah
David Mandelin
Mountain View
Engineering Manager
-
David Walsh
Mike Morgan
Madison, WI
MDN Web Developer, Front-end
-
Kim Moir
Chris Cooper (phone)
Remote - Ottawa
Release Engineer Magic
}

Introducing New Interns

| New Intern | Introduced by | Speaker location | Will be working on |
| --- | --- | --- | --- |
| Who is the new intern? | Who will be introducing that person? | From which office will that introduction be transmitted? | What will the new person be working on? |

Roundtable

<meta>

Notes and non-voice status updates that aren't part of the live meeting go here.

Status Updates By Team (non-voice updates)

IT

wiki.mozilla.org was migrated by solarce and cturra, to our phx1 data center last week, with no downtime and 1.25 hours of read-only mode.
Thanks to jason, getpersonas.mozilla.com moved to our new scl3 data center on Saturday. This leaves one last website to move in our sjc1 exodus: developer.mozilla.org
Beefed up our generic webhosting cluster in phx1 which should add speed to some sites hosted there such as wikimo, blogmo, getfirebug, firefoxflicks, mozillians, qmo, and tbpl, just to name a few.
a few of our team attended Asterisk training this week. Though vidyo has become a popular option for communications, we still have quite a system of office and remote phones and conferencing to support.
More servers moved out of our sjc1 data center last week. 3 more weeks to go in this migration!

Firefox

Platform

Services

Apps-in-the-Cloud servers launching this week in support of the Marketplace ecosystem
High-volume key signing also hoping to launch for Marketplace receipt signing.

Messaging

Mobile

Release Engineering

QA

Test Execution

WebQA

Project Status / goals for next week (keep it brief)

Affiliates
AMO

Made tasks for the remaining production tests so the set will be complete for next week.
Marlena to demo use cases tomorrow in the Apps show-and-tell

Mozilla.com

mozilla.org [I assume this is where it goes] push yesterday, small patch with bug fixes

Mozillians
Socorro

Successful milestone 6 release 2012-4-18 - bug 746718
runs on webdriver!

SUMO

Continuous deployment, no updates

MozTrap
Wiki

QA Community

Automation Services

Automation & Tools

Security

General Meeting Details

* IRC Channel: #security 
* Etherpad: http://etherpad.mozilla.com:9000/secreview 
* Vidyo: https://v.mozilla.com/flex.html?roomdirect.html&key=5XEMsG1ApA4b (Room 9058)
* Dial-in Info (phone): 
** In office or soft phone: extension 92 
** US/INTL: 650-903-0800 or 650-215-1282 then extension 92 
** Toronto: 416-848-3114 then extension 92 
** Toll-free: 800-707-2533 then password 369 
** Conference num 99058


For updates to meetings please see the Security Review Calendar

Engagement

PR







Events

Creative Team

Community Marketing

Support

Metrics

Metrics infrastructure is mostly operational in the new datacenter. We suffered a data loss of the Add-ons usage data for the 20th through the 22nd.

Evangelism

Labs

Apps

Developer Tools

Add-ons

Webdev

L10n

People Team

WebFWD

Want to not only get familiar with but actually get involved with some of our awesome projects (see https://webfwd.org/portfolio/)? Join us in our Open Work Day on Sat May 12th - either in Mountain View or via Air Mozilla! Details at https://webfwdopenworkday.eventbrite.com/

Foundation Updates